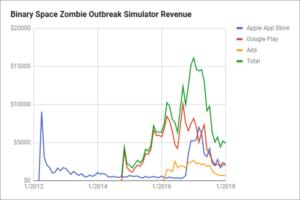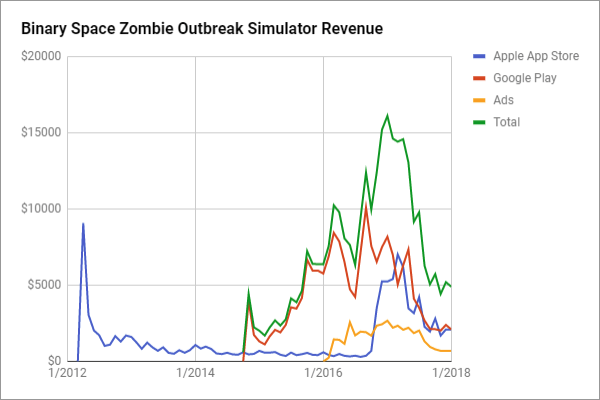 Back in 2012, the Australian government announced $20 million in funding to support the local game development industry. The plan was to spend $10m over 2012-2013 and the other $10m over 2014-2015.
In 2013 I decided to apply for funding from the first round, to make an Android version of Zombie Outbreak Simulator. My application was successful (thanks Screen Australia!) and I received $30k of funding just before the end of 2013. I hired two people to help me, and we released ZOS for Android in November 2014.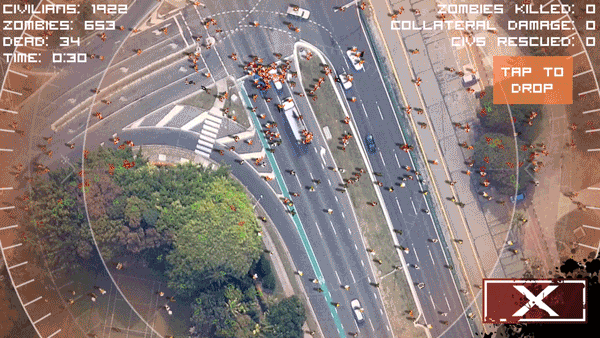 However, also in late 2013 there was a change of government, and at the new government's first budget in May 2014 they decided to cut the remaining $10m left in the games fund. I still received my funding that had already been committed, but no new games could apply for funding.
In June 2015 a senate inquiry into the games industry was commissioned, and in April 2016 the inquiry released its report recommending the games fund be reinstated. The government is supposed to respond to senate inquiries within three months, but instead it took 642 days, publishing its response a few days ago. The response rejected the recommendation to reinstate games funding. Australian game developers were less than pleased… :|
A lot of other people have written great responses to the decision, but I thought I'd take a different angle. Most articles I've seen go along the lines of "wouldn't it be great if the government supported games?". I'm instead going to write "the government did support my game, and it was great" :)
As I mentioned, back in 2013-2014 the government gave me $30k to make ZOS for Android. Was this a good deal for Australia?
Firstly, out of the $30k I received, $21k went straight back into the Australian economy to Australian employees and contractors. I hired two people (creating two jobs), and two contractors (marketing and legal advice). The government received some of their money straight back from me in income tax on those two employees, and the contractors would have paid their own tax too. However the other $9k did go overseas to Facebook in Ireland, spent on Facebook ads for the game when it was released.
Zombie Outbreak Simulator was first released on iOS way back in 2012. The Android version was based on the iOS version, but much improved with the help of the funding I received. Across both iOS and Android, ZOS has recently reached over two million downloads, with over 1.5 million of those on Android.
And here's how sales have gone for ZOS over the last nearly 6 years: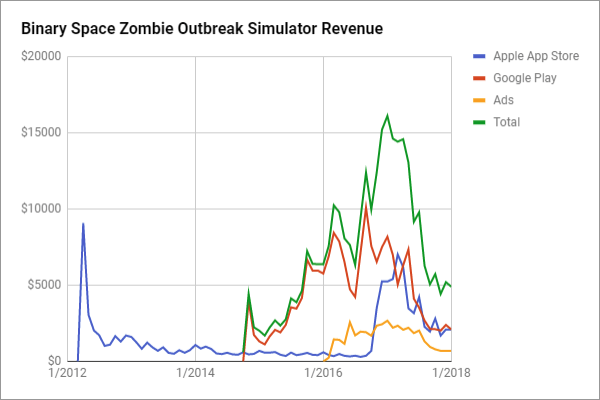 ZOS on Android alone has earned $185k. In October 2016 I released an update to ZOS for iOS which ported across all of the new stuff built for ZOS for Android, resulting in a marked increase in sales. Since then ZOS for iOS has earned $55k. In March 2016 I also added rewarded video ads to the game, which have earned an extra $40k. All up, that's $280k that the game has earned so far, off the initial funding of $30k. Almost a 10x return!
Although my tax return isn't due for another few months yet :), once I submit it I will have paid well over $30k in tax back to the government on the profit made from Zombie Outbreak Simulator. So although the funding I received was a non-repayable grant (all amounts less than $50k were offered as grants, larger amounts were loans), the government has received its money back in full and more. So that's a win for Australia! :)
Also, only approx $10k of this income was from players in Australia. That means around $270k of export income – new money now in the Australian economy from overseas. Another win for Australia! :)
What have I done with the money? I've spent some of it on various expenses – some boring ones like tax and accounting, some fun ones like supporting local game dev events as well as computers, phones and tablets for dev and testing, and some necessary ones like more marketing and revenue sharing. However I've saved up a decent chunk of it, and I'm now using that to fund the development of a new game – a zombie adventure game called Land of Hope and Gorey. I've hired an awesome team of five people, including four people here in Perth – Chris, Blake, Carly and Brian. That's four new part-time jobs – a third win for Australia! ;)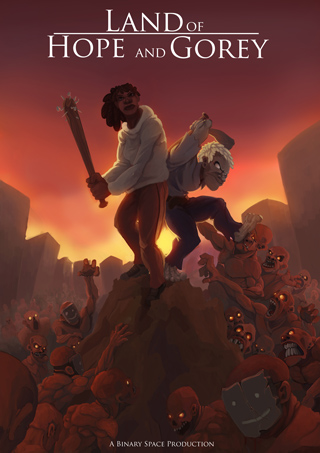 Was $30k of funding all it took to get this result? No. ZOS for Android was based on games that Jay and I had been working on since 2009. Before ZOS for Android I'd put in over 2,500 hours of work and made a fantastic profit of $120, and Jay had put in over 1,800 hours too. I did another 700 hours of work on ZOS for Android and only paid myself $700 out of the funding I'd received. I didn't just ask the government for a handout, I put a lot of my own time, effort and money into it too.
Is a $280k return on $30k of funding a typical result? No. Games are incredibly high risk, and most will fail. A handful of games will achieve modest success like ZOS, and an even smaller number will be fantastic breakout successes. To achieve a consistent outcome from game development requires a portfolio approach – developing lots of games, so that the successes pay for the failures. Individual game developers can't afford to invest in tens of multiple games simultaneously, but who can? The government can :)
Would I have made ZOS for Android anyway, even without the funding? Probably – I had wanted to for some time, since players kept asking for it. However it definitely wouldn't have been as good. The approx 10x increase in sales on iOS when I ported the Android features over to iOS shows how much better the Android version was – all due to the features I was able to afford to build because of the funding. So could the industry fund its own game development? Yes, and the industry has still been growing despite the lack of government support. However it could grow faster with support.
Although the federal government isn't offering any support, what about state governments? Film Victoria has a very strong program of support for game developers. As a result 40% of Australian game developers are in Victoria, even though Victoria has 25% of the population of Australia. The South Australian government recently announced a $2m package of support for game development.
However Binary Space is based in Perth, Western Australia. In 2016 the WA Labor party offered support for the startup and gaming sector while seeking to be elected, but once elected their new industries fund announced in 2017 failed to mention game development. Screenwest is currently undertaking a review of screen industry funding, even though they have always had a policy of refusing funding to "computer games for entertainment purposes only". Still, I know that Let's Make Games and other local game developers have been talking with the government and Screenwest for some time about the merits of the games industry. So I'm hopeful that in time we'll receive some recognition and support from our state government.
To finish up, I'm really grateful that ZOS was funded by Australia, and that this funding together with hard work and some luck meant that ZOS achieved some modest success. And I'm also really proud that through that success I'm able to fund a new game, for Australia! :D
cya!
Saxon