UPDATE: I have enough beta testers now – thanks to everyone who applied!
Hey everyone,
I'm getting close to finishing up the next update for Zombie Outbreak Simulator on iOS!
The major feature which this new update will include is to finally bring back Google Maps, which we had to remove when Apple removed Google Maps from iOS 6.
This new version will offer the choice between the 5 offline maps in the current version, and 15 online maps using Google Maps.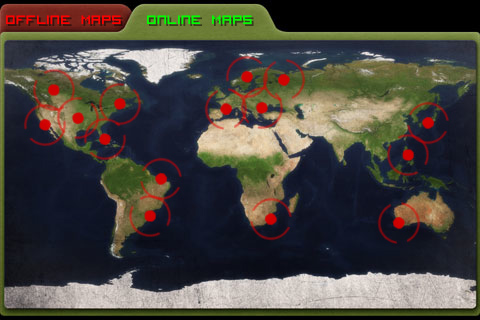 I've had to make quite a lot of changes to support Google Maps, and so there's a good chance that I've added some bugs :)
So I'm looking for people who would like to help me beta test the new version, to help catch any issues before I submit the next update to Apple (hopefully in the next few weeks).
If you're interested, please fill in this form! I'll then get in contact with you when I'm ready to start testing.
Thanks,
Saxon