This month marks eight years since Jay Weston and I started Binary Space, way back in February 2009.
Jay and I had worked together eleven years earlier at the game developer Ratbag, on Powerslide (released 1998) and Dirt Track Racing (released 1999). We hadn't spoken in years (and I'd moved to a different state, 2700 km away), but we started chatting over email after a LinkedIn update. Then Jay said "Do you ever think about getting back into games?", and pitched me his idea for a zombie game.
I thought it sounded like a cool idea, so we launched into building it. I did the programming and Jay did the artwork, game design, sound, and everything else. At the time the plan was to spend 4 to 6 months on making the game. Little did I know that this would be the beginning of eight years of zombie games! :)
So, I thought that I'd commemorate this milestone with a look back at what Binary Space has done over that time!
In November 2009 we released the original web-based Zombie Outbreak Simulator. It has since been played over 1.3 million times by over 800,000 people.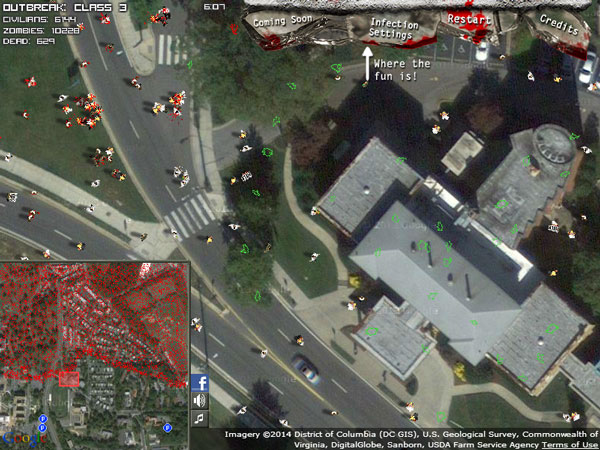 In April 2010 the original Class 3 Outbreak was released. It has been played over 2.4 million times by over 1.4 million people.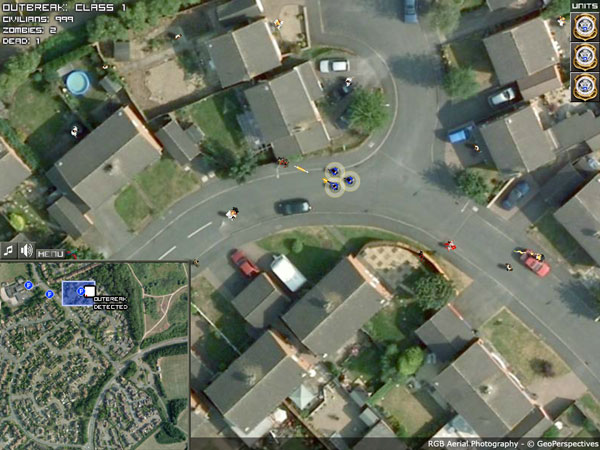 Then in April 2011 we released the beta for the new Class 3 Outbreak based on an editor. This allowed players to make their own zombie apocalypse anywhere in the world. Over 5 million games have been played by over 1.2 million people. Players have created over 20,000 maps, with over 2,500 of them featured on the home page.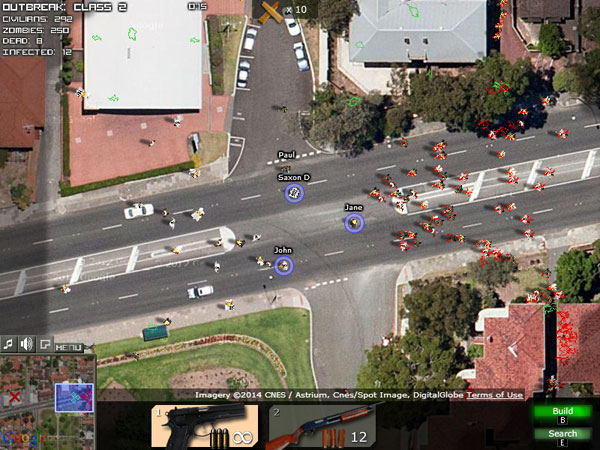 In April 2012 we released Zombie Outbreak Simulator for iOS. It has since been downloaded by over 400,000 people.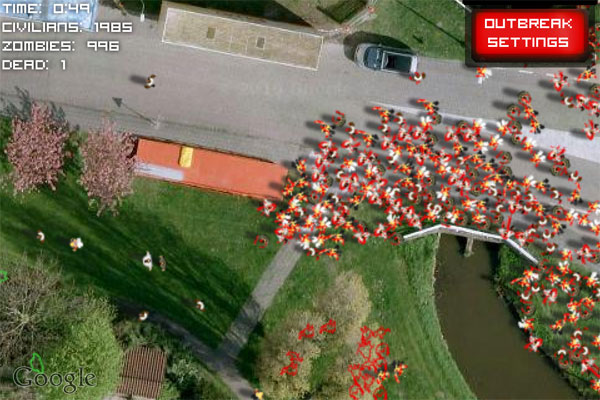 In December 2012 Jay and I decided to part ways. I took over Binary Space, in return for giving Jay a share of future revenue. So since then I've been running Binary Space by myself (hiring a couple of people to help out here and there). Jay has since started his own games company Exbleative, releasing Unknown Orbit and now working on EXO ONE.
Finally in November 2014 I released Zombie Outbreak Simulator for Android (with help from James on artwork and Tim on programming). It is now at over 1.1 million downloads!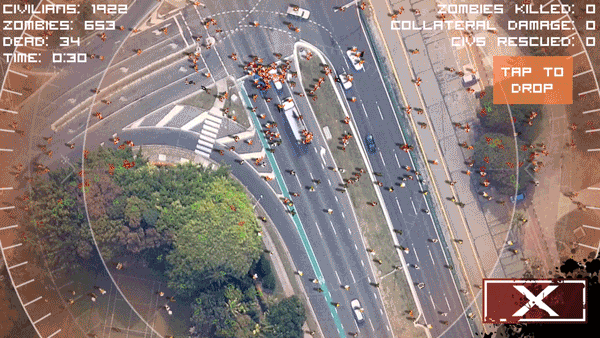 And in case you're curious, here's some stats on the number of people playing every month, across each platform: the original web-based games, ZOS for iOS and ZOS for Android. The web-based games have gradually declined over time, as has iOS although it picked up recently since the update released last year. Android is now the overall best performer.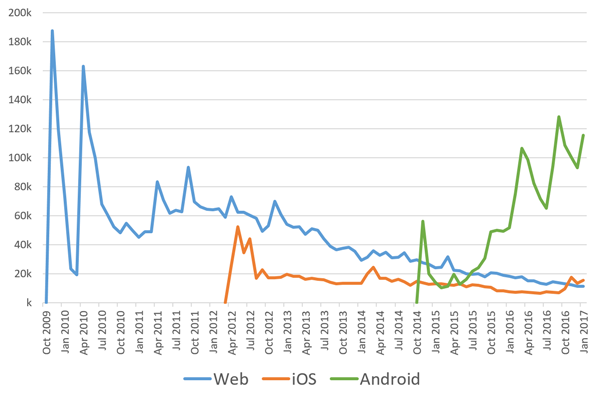 Huge thankyous to all of you who have made all of this possible by playing any of these games over the last eight years! :D
cya,
Saxon