A few days ago Zombie Outbreak Simulator reached one million downloads on iOS and Android!!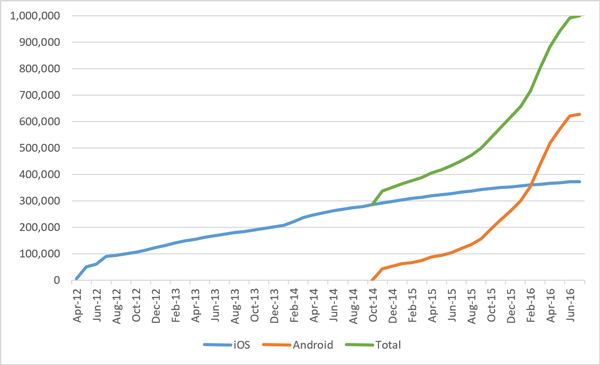 ZOS was released on iOS in April 2012, and has now been downloaded by 373,000 people across both the paid and free versions.
ZOS was released on Android in November 2014. It overtook iOS in March 2016, during its highest month for downloads due (I think) to The Walking Dead TV show. It's now been downloaded by 627,000 people.
ZOS for iOS now has some catching up to do! :) I'm working now on an update to ZOS for iOS, to finally bring all the new stuff we added to ZOS for Android back to iOS.
cya!
Saxon