Hey everyone,
I've just pushed out a new release of ZOS for Android to the beta testers. This version includes the ability to play ZOS on the over 2,500 maps created by players of Class 3 Outbreak, using the editor at www.class3outbreak.com!
On the map select screen there is a new Player Maps tab, where you can zoom in to find a map you'd like to play.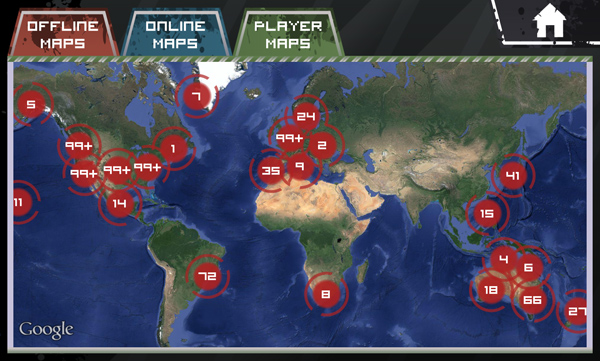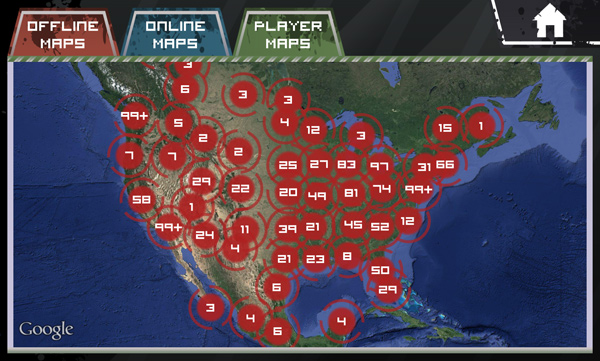 When you get close enough you can see a preview of the area covered by the map.
This now completes all of the features planned for the first release of ZOS on Android. However there's still a bunch of stuff left to do before it is ready for release… so it's time for me to get back to it :)
If you'd like to be a beta tester, just fill out this form and I'll give you access.
More screenshots of the beta are available in these recent posts: version 0.5, version 0.4, version 0.3, version 0.2, version 0.1.
cya!
Saxon