Back in November last year, I decided to use a bit of the funds from sales of Zombie Outbreak Simulator (ZOS) on Android to support a couple of local community events. These were the Perth Games Festival (an event showcasing Western Australian made games, with over 2500 attendees), and the end-of-year project awards for CoderDojo WA (a club which helps kids learn to program).
After I offered my sponsorship, the first thing both of them asked for (even before they asked for the money!) was for me to send them a high-res logo for Binary Space, that they could use on promo material. The problem was, I didn't have one!
Way back in 2009 when Jay and I started Binary Space, Jay spent some time designing a logo for us. After a few different revisions, we ended up with this: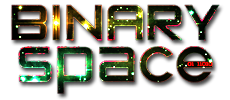 This version of the logo is only 230×100 pixels in size. This served us fine during our web releases in 2009 to 2011, and the release of ZOS on iOS in 2012. However when I came to develop ZOS for Android, in order to support the high resolution devices available, I needed a version of the logo about 500 pixels wide. I went searching, and couldn't find anything – somehow the original source artwork for that logo had been losts in the mists of time, doh! :| So for ZOS on Android I just scaled it up, making do with a logo which looked a bit blurry.
Now that I had two new reasons to need a high-res logo, I figured it was about time to design a new one!
I got in contact with James Filippone (who did all the new artwork for ZOS on Android), to see if he'd be available for some logo design work. Here's the cool new logo which we came up with! It's obviously inspired by the old one (using the same font as the base), but with some new tweaks added in. This is also fully vector-based, so I can make it any size I need!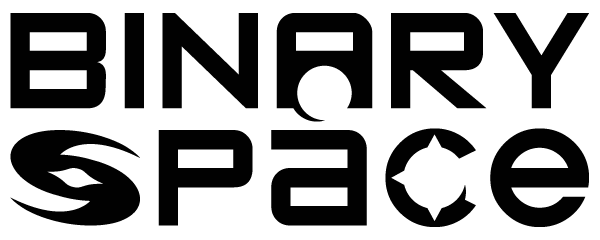 Here's how the logo worked out for the Perth Games Festival: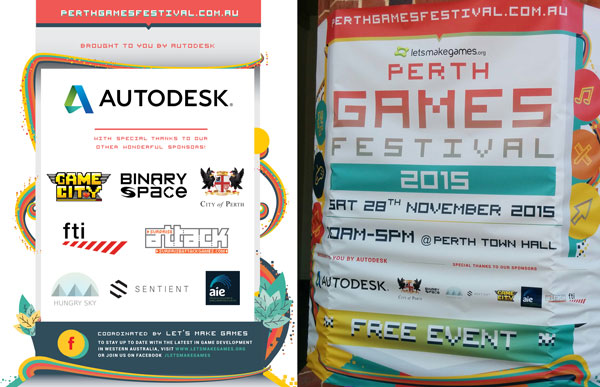 And for the CoderDojo WA awards: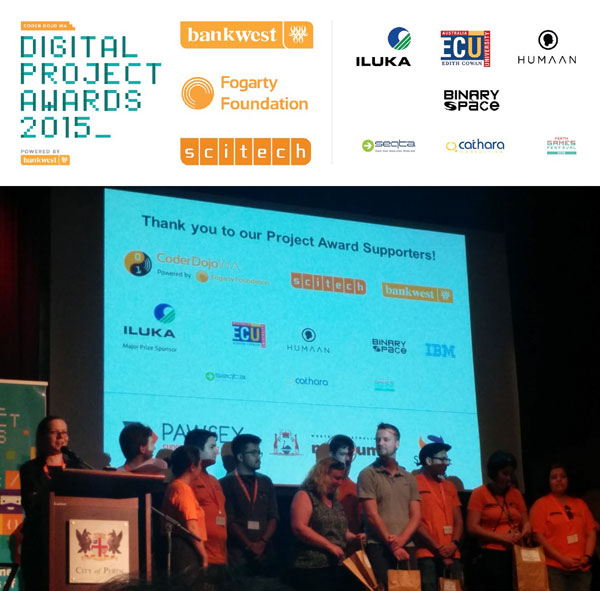 It was October last year that we produced this new logo, and although it was used for both those events, at the time I was too busy to do anything else with it!
I've now finally found a moment to add it to the Binary Space website. Here's a before shot: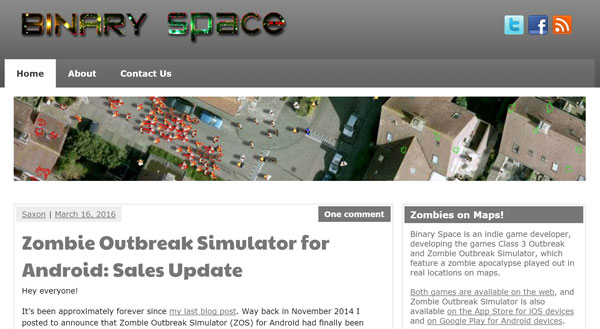 And here's how it looks now: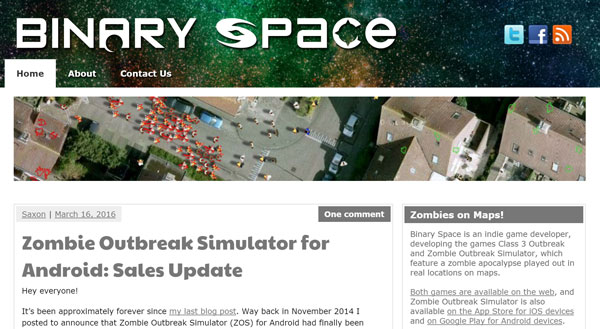 I've also added it to ZOS for Android (although I won't spam people with an update just for the logo – I'll wait until the next release).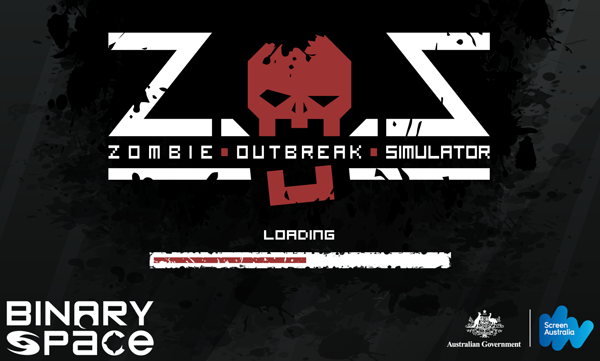 Now back to coding :)
cya,
Saxon