This Saturday (October 30 – tomorrow), the National Geographic Channel in the US is airing a show called The Truth Behind Zombies, as part of their Mysterious Science series.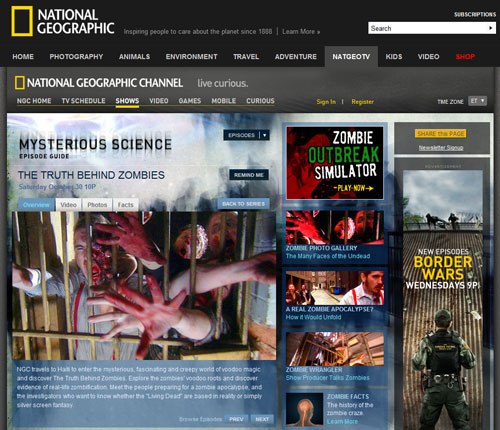 They asked us if they could put our Zombie Outbreak Simulator up on their website for the show. We said sure!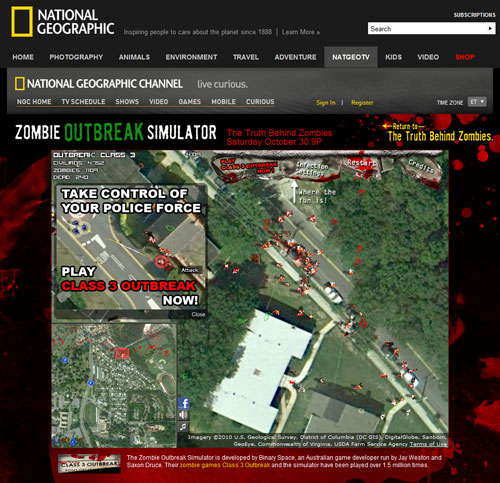 As an added bonus, the Zombie Outbreak Simulator on National Geographic runs without ads.
It looks like it will be an interesting show – it features Max Brooks, the author of The Zombie Survival Guide and World War Z. So if you live in the US and have access to the National Geographic Channel, you might want to check it out!
Saxon