In my last post on the ZOS for iOS update I had all the maps, all the actions (bombs, soldiers, helicopters), and all the usual zombie mayhem all working. So it was "almost" ready, right?
Well, not quite. There were a whole bunch of tedious things left to do – like the tutorial, credits, sharing, purchases, ads, crash reporting, analytics, debugging, and fixing featured maps. Plus random issues with the Android version that I had to jump over and fix in the meantime. That's why it's been over two months!
However, I have now finally finished, woohoo!!! I've just submitted the update to Apple for them to review.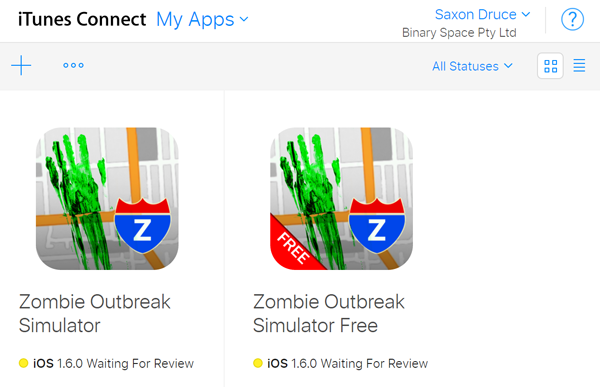 Pretty soon those old app icons will be no more – the update uses the new icon from the Android version.

Now I just have to wait for Apple… hopefully I have better luck with the review process than back in 2012! :)
cya!
Saxon