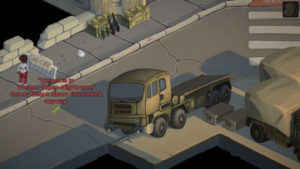 In May last year I announced that I was working on a new zombie game. I then spent the next 6 months hiring an awesome team to make that happen. Chris came on board as concept artist in June, then we announced that we were making a zombie adventure game and Jonathan joined as writer/designer and Blake joined as programmer/designer in August. In addition to concept art Chris took on 2D art for the new game, Carly joined as 3D artist in October, and Brian joined as music composer and sound designer in November.
As the team came together we began working on the new game – starting with a bunch of random ideas and prototypes to figure out what the game could be. We settled on the name for the new game – Land of Hope and Gorey – and came up with the overall concept.
After the UK suffers a self-inflicted apocalypse, Hope Andrews crosses an undead-infested land with her new BFF — a zombie called Dave.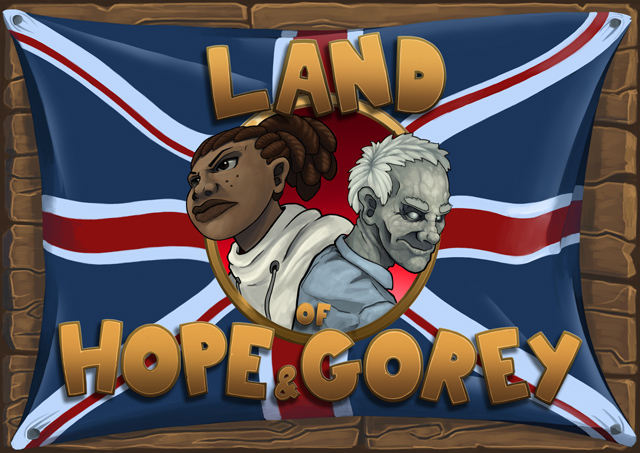 We set ourselves the goal to have a demo to show at the 2017 Perth Games Festival (PGF) which was to be held on the 25th of November. The PGF is a local event held each year in Perth (where most of us are based), where a bunch of local indie game developers show off their work to over 1,800 visitors across the day.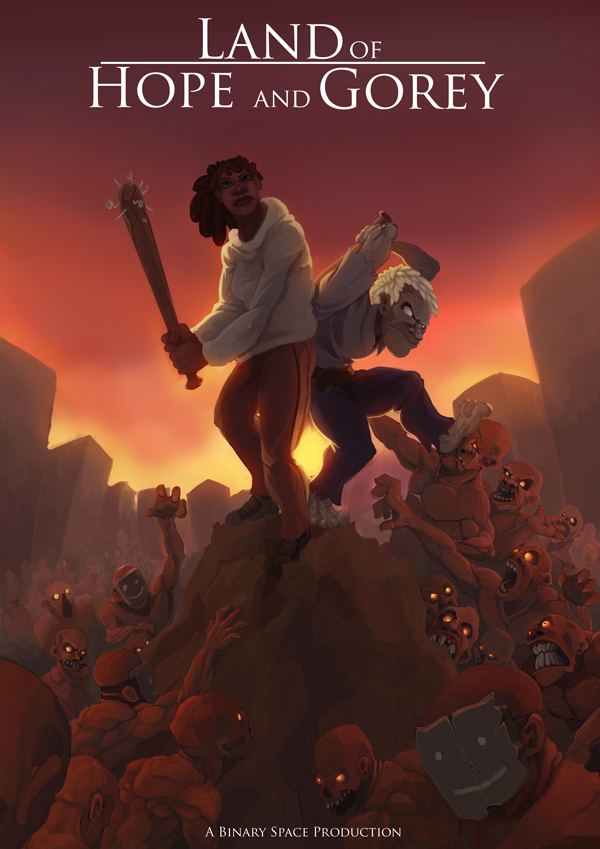 Around October we switched from prototyping to focus on building the demo for PGF. For a while there I wasn't sure if we'd make it, but it ended up coming together just in time, with the final build put together at midnight the night before PGF. I was really thrilled with the amazing job that the team did in making the demo that we showed at PGF!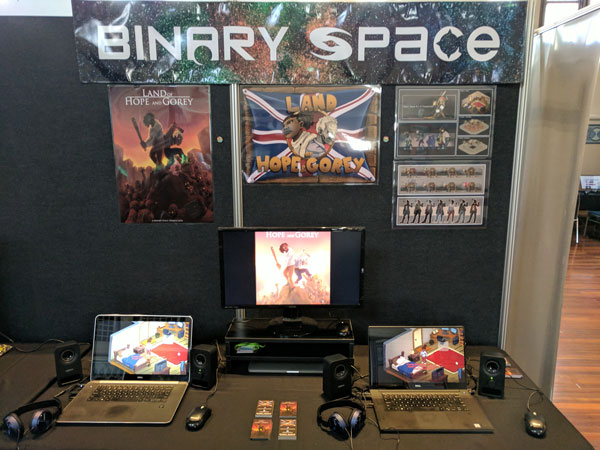 It was really cool to see people playing the game at PGF, with many people playing right through to the end of the approx 15 minute demo. In hindsight the demo was probably a bit too long, as we often had people waiting to have a go even with two laptops running the game. We also got heaps of really great feedback – many thanks to everyone who played!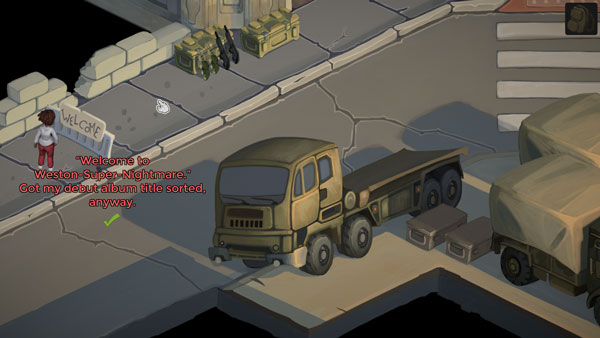 On our stand we had a third screen with a demo showreel showing a few videos of the game, as well as some of Chris's concept art, so people could get an idea of what the game was about while they walked by. If you'd like a sneak peek of Land of Hope and Gorey, here's the video. We didn't have any audio on this preview when we were showing it at the PGF, so I've just overlaid a couple of tracks of the music that Brian made for the demo. Keep in mind that this is a very very early preview of the game – there's a lot that we'll be changing!
Thanks also to Brendan from GameCloud who interviewed me at the PGF – you can see his Land of Hope and Gorey interview on GameCloud for some extra details about the game.
Since PGF we've been working on the first act/level for the game, which builds on what we showed at the PGF. We've kept a few things we liked and thrown out a bunch of things we didn't :)
We're going to start posting more stuff about the game during development, so if you'd like to keep an eye on progress follow us on Twitter or like us on Facebook. There's also a mailing list you can sign up to at the Land of Hope and Gorey page, if that's your thing.
cya!
Saxon